IT'S FALL Y'ALL! Last night, I performed my annual ritual to welcome in the holiest time of the year for every white girl in America, Fall. I went to Bath & Body Works and spent way to much money on Fall/pumpkin candles, and hand soaps. Any other time of the year I would think whoever was crazy enough to go and buy a stupid amount of 3 wick candles and foaming hand soaps were complete psychos. However, during Fall it's 100% acceptable to walk into your local B&BW, black out upon entering the store, and then leave with a bunch of stuff you really don't remember buying but you're oh so thrilled that you did.
When I was in college, BB&W had this fall candle that I would buy about 5 of every year it was released and my entire crappy apartment would smell like the while girls version of heaven. It smells better than pumpkin spice lattes, ugg boots fresh out the box, and "literally dying".  After I graduated and finally had more income to buy 20 of these candles instead of my usual 15, they stopped carrying them. I remember the first year they didn't have them so clearly, I was walking around confused, borderline about to throw a temper tantrum just like a little kid after a long day at Disney. I felt a dark cloud loom overhead. My favorite BB&W 3 wick fall candle was gone. Fall had lost it's magic.
Last night, all that changed. I walked into BB&W, and spared from the instantaneous blackout that normally would've come over me, the universe saw fit to keep me conscious. The moment I walked through the door to fall candle heaven, I laid eyes upon an old friend. B&BW had brought back Leaves. I immediately felt a joy & warmth that I haven't felt during the past 3 fall seasons, and I heard a chorus of angles sing above me. I was once again complete, and I had my Leaves back with me. THEN the typical BB&W fall shopping trip blackout took over and the next thing I know I'm walking out of the store with a stupid amount of Leaves candles and some pumpkin handsoaps. Judge me all you want, but I'm pretty sure it's a law that white girls have to love fall and literally can't/literally die when denied their basic rights to all things fall candles/pumpkin spice. Anyway, if you want to feel as much joy and happiness that I have the last 24 hours you can get Bath & Body Works Leaves candle below.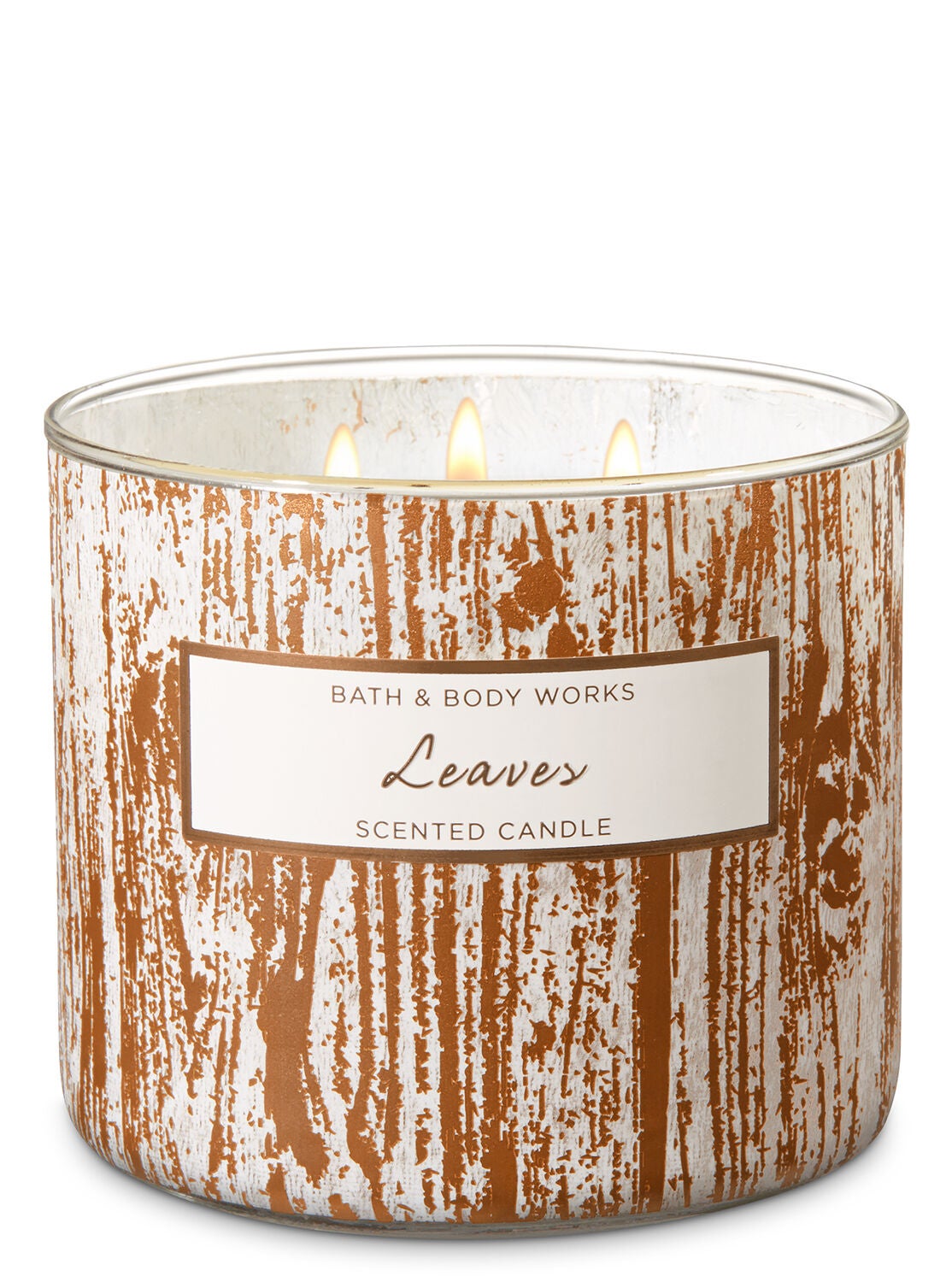 Is there a fall candle you would literally die without? Let me know in the comments below!
XOXO,
Rachael