Okay now ladiesss! Skincare is super important to me. If you have a bangin' base, then makeup goes on so much better, and I personally just feel better about myself. I do have two separate routines, one for the morning and one for the night. My PM skincare routine is not only important for my ~lewk~, but also for my "getting ready for bed" routine as well. I get a little me-time, all while doing something that's going benefit me in the long run.
I use mostly Keihls products. This brand has changed my life tbh. I was never able to find anything to keep my skin from breaking out and looking like a big greasy mess until this came along. In my vow to keep it real as always, this is another #nonspons post. I just love a good cream/cleanser/serum, that makes me look like Kim Kardashian West after a day at her spa.
Makeup Removers
REMOVING YOUR MAKEUP IS SOOOOOO IMPORTANT. I have friends who will go to sleep in their makeup and I'm just like HOW? I typically use Bioderma Sensibio H2O Micellar Cleansing Water to take everything off via a cotton pad, but I've been using Clinique's Take the Day Off Cleansing Balm, which I have been loving as well.

Cleanser
Kiehl's Blue Herbal Acne Cleanser Treatment is the only thing that has worked on my skin. I have tried what I feel like is mostly everything, but this is the only thing that lives up to my standards.
Toner
I used not to be huge on toners. I borrowed a friends onetime and after I saw what was left on my face AFTER I removed my makeup and washed my face, I was hooked. Kiehl's Rare Earth Pore Refining Tonic is great. It gets the rest of the gunk off from the day, and helps keep oil at bay. I apply it with a cotton pad obvi.
Serum
I apply Kiehl's Midnight Recovery Concentrate after my toner, and it makes my skin look nice. I can't really pinpoint out what it does for me, but I like the way my skin looks when I wake up. Will I keep using it? I'm not sure. Am I happy with it for now? Sure.
Face Cream
I like Kiehl's Rosa Artica Lightweight Cream a lot. It smells nice, is lightweight, and a little goes a long way. The lady at the counter also told me that since there's lavender in the formula, it also helps reducse oil. I haven't seen a huge difference, but that's not a huge deal. There is a non-lightweight version if you have dryer skin!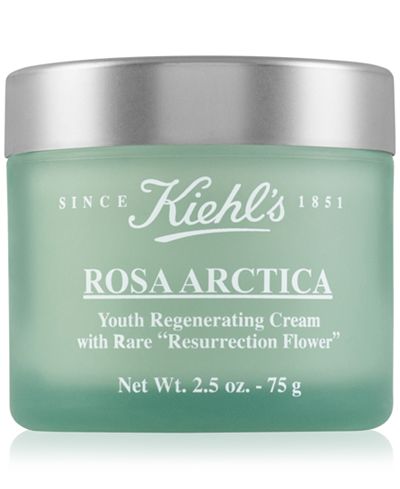 Under-Eye Cream
I've been using It Cosmetics Bye Bye Under Eye Eye Cream for a few months now and I really like it. I can tell a difference in the darkness under my eye, and it's super easy to apply. Before this came into the picture, I was using Kiehl's Creamy Eye Treatment with Avocado. I really likes that eye cream, but it is very thick and takes a second to apply. I'm not sure if I'll move back to that once I use up the It Cosmetics Cream, it's probably going to be a game time decision.
What are some of your nightly skincare staples? Let me know in the comments!
XOXO,
LoudHotBlonde